A word from the Chairman and Managing Director of Misr Hotels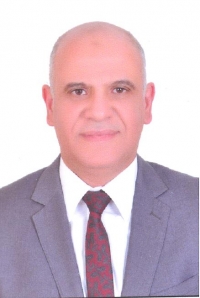 Misr Hotels has been established since 1955 and considered one of the leading tourism and hotels companies. The Company operates under the umbrella of the Holding Company for Tourism, Hotels which is one of the public business sector companies and registered in the Egyptian Stock Market.The company owns two five-star hotels internationally renowned with excellence.
Nile Ritz-Carlton Hotel
It is one of the grand hotel projects, which features a unique location on the charming banks of the Nile and on Tahrir Square, which is one of the most important squares in Cairo.
The implementation of all phases of the project was supervised by specialized technicians of The Ritz-Carlton Company to accurately review the concrete, architectural and electromechanical development works, the coordination of the site safety and security, the decorative works and all contents of hotel furniture, fixtures, equipment and machines in order to maintain the highest level of quality and the best arts in hospitality.
SAfir Dahab Resort Hotel in South Sinai
Which is characterized by unique location and charming beach, and is also one of the best places for the sport of diving and all other water sports. Misr Hotels Company manages the hotel and has obtained a certificate of quality for the year 2014 for Dahab Resort hotel for the first time since its inauguration at the international level.This certificate was granted by of the German website (Holiday check) where the hotel received the highest ratings. Themanagement negotiations resulted in assigning the management and operation of the hotel to Safirinternational company for hotels and resorts management.
Misr Hotels company also owns some shares in otherhotel and tourism companies:
- Abu Dhabi Company for Tourism Investment
- Misr Aswan Company for Tourism
- Rwaad Al Wahaat Company for Tourism Development
- Misr Sinai Tourism Company
We wish to communicate with you at all times, and to provide uswith your comments and suggestion so that we can reach a higher level of management of the art of service.
God grants success

Chairman &Managing Director